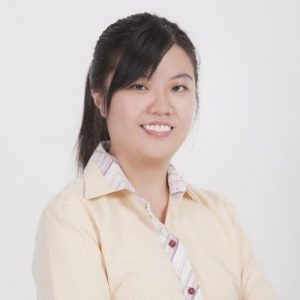 Jia Yun graduated with a Bachelor of Science in Psychology from Sunway University. She is currently persuading Master in Education Psychology in University of Malaya and have approximately 6 years of teaching experience in teaching children with special needs.
Jia Yun has been dealing with children with special needs such as Autism, ADHD and learning difficulties ages from 3 to 14 years old. She has attended several trainings on Behavioural Modification which introduced her to children development and various approach to handle different conditions of children.
Jia Yun is deeply passionate about teaching Mandarin and keen to share the beauty of language to all students. As Mandarin has become more in demand in the near future, she hopes that every child will be able to speak Mandarin in order to increase their self-value.
Jia Yun believes that every child has their unique way in learning, and they have full potential in success in academic or activities outside of the classroom.