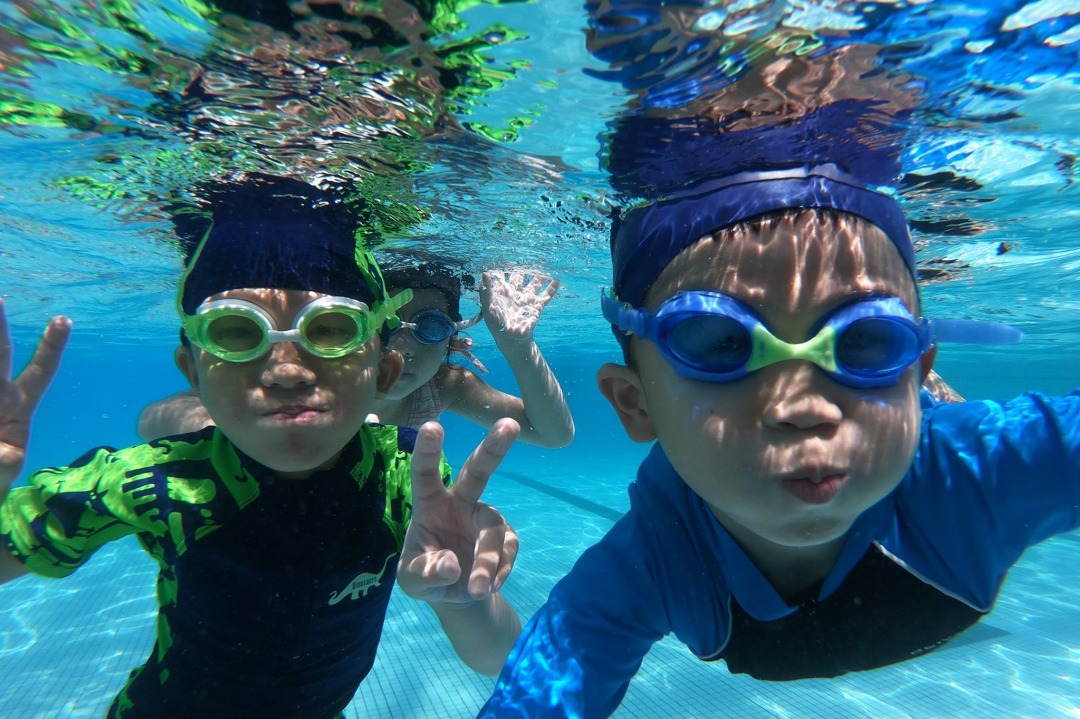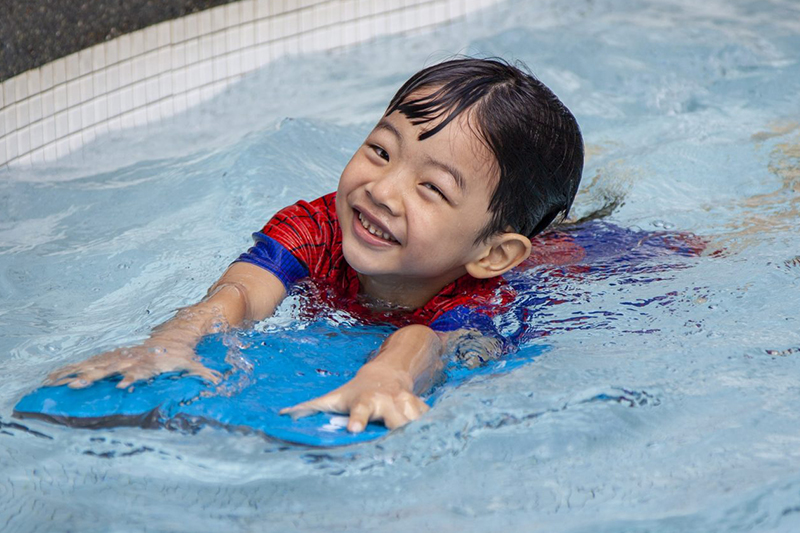 In keeping with the holistic development and well-balanced individual from all walks of life, it gives us immense pleasure to announce the introduction of weekly swimming lessons in the Sri UCSI Springhill. This lesson will be included in the class timetable with the curriculum being implemented throughout the academic year to facilitate sports culture here in Sri UCSI Springhill.
There are various reasons children should learn to swim:
Swimming is fun for people of all ages and children especially love getting into the water and enjoy themselves. 
Swimming is a very healthy sports activity.
Swimming provides challenges and rewards for accomplishments.
Swimming creates opportunities to make new friends.
Swimming is an essential life-saving skill.
Swimming is a skill that remains with a person for life.
 Inability to swim can be isolating when water-based activities are used by their peers. 
We are thrilled and look forward to watching your child develop his/her swimming skills, confidence in the water as well as the enjoyment of the sport and growth. We assure you that your child will be trained by a dedicated, experienced and qualified coach who has undergone specific teaching and coaching swimming courses.
As swimming lessons will be part of Sri UCSI Springhill curriculum, all students are expected to participate fully. Parents will need to write a letter to the School for any students with medical reasons to be exempted from the swimming lesson.
Register now for our swimming lesson / swimming membership at only RM100!!
Personal coaching by certified instructor
4 lessons per month
Open during weekends
RM100 per month
Open everyday
4.00 pm – 8.00 pm
RM100 for 3 months
For more information please call:  +606 653 6888/ +6019 244 5298