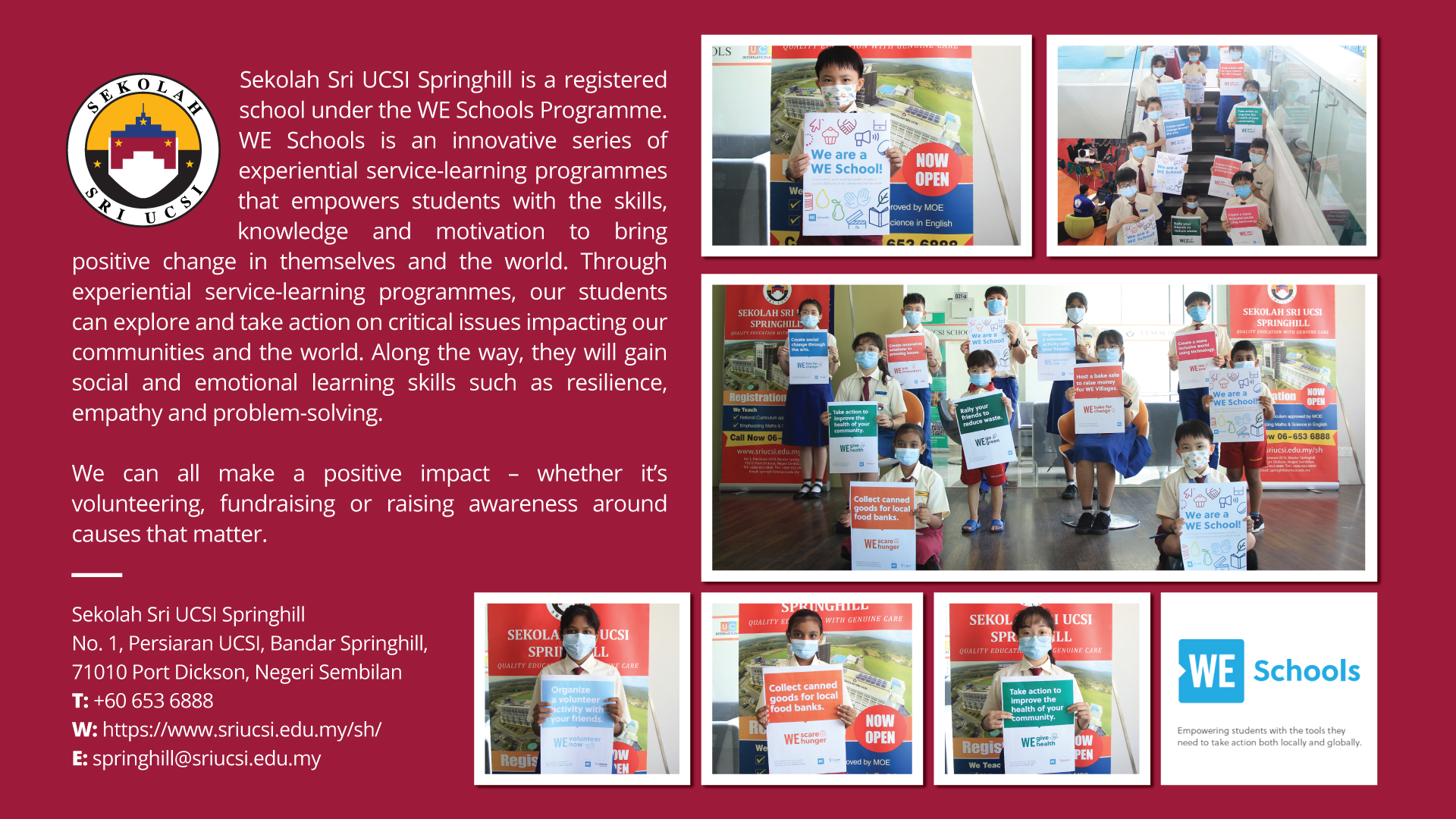 Sekolah Sri UCSI Springhill develops student's awareness and ability to help others in the school community and beyond. We value preparing our students to develop skills toward being socially conscious global citizens and leaders in the future.
Sekolah Sri UCSI Springhill is a registered school in the WE Schools Program. WE Schools is an innovative series of experiential service-learning programmes that empowers students with the skills, knowledge and motivation to bring positive change in themselves and the world. Through experiential service-learning programmes, our students can explore and take action on critical issues impacting our communities and the world. Along the way, they will gain social and emotional learning skills such as resilience, empathy and problem-solving.
The WE Schools Program curriculum assists us in launching a series of service-learning campaigns to help others. Each school year, we aim to complete at least one local and global school-wide effort.
Each of WE Villages pillars ties into at least one of the United Nations Sustainable Development Goals (UN SDGs), which aim to end poverty, protect the planet and ensure prosperity for all. When we take action with WE Schools through our service-learning campaigns, we are joining the world to work towards a sustainable future.