Education 4.0 is characterised by responding to the needs of IR 4.0, with man and machine alignment; harnessing the potential of digital technology; opening educational resources, a globally connected education, and lifelong learning. Students should be trained, mentored, and facilitated. Information is openly accessible to students in a way that they can determine their learning rather than being offered by teachers in a rigid structure.
Sri UCSI Springhill breaks new grounds in adaptive technology and in enhancing regular classroom instructions through ICT curriculum.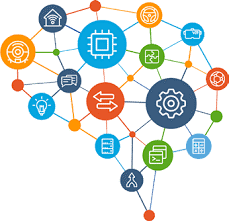 Digital Literacy is a compulsory subject for students of Primary and Secondary 1, 2 and 3. The curriculum provides students with the knowledge and skills in solving problems and making informed decisions in everyday life with positive attitudes and noble values. The programme also aims to develop concerned, dynamic and progressive individuals with an ICT culture that values knowledge and ethics towards the technological advancement of the nation.
Students develop digital skills such as making educated decisions about the information that they encounter online, responding and evaluate technology of the future, creating increasingly sophisticated documents and presentations, learning how to become positive contributors to the digital world using digital technology safely and protecting their own physical and emotional well-being.
*Available from 2021/2022 onwards