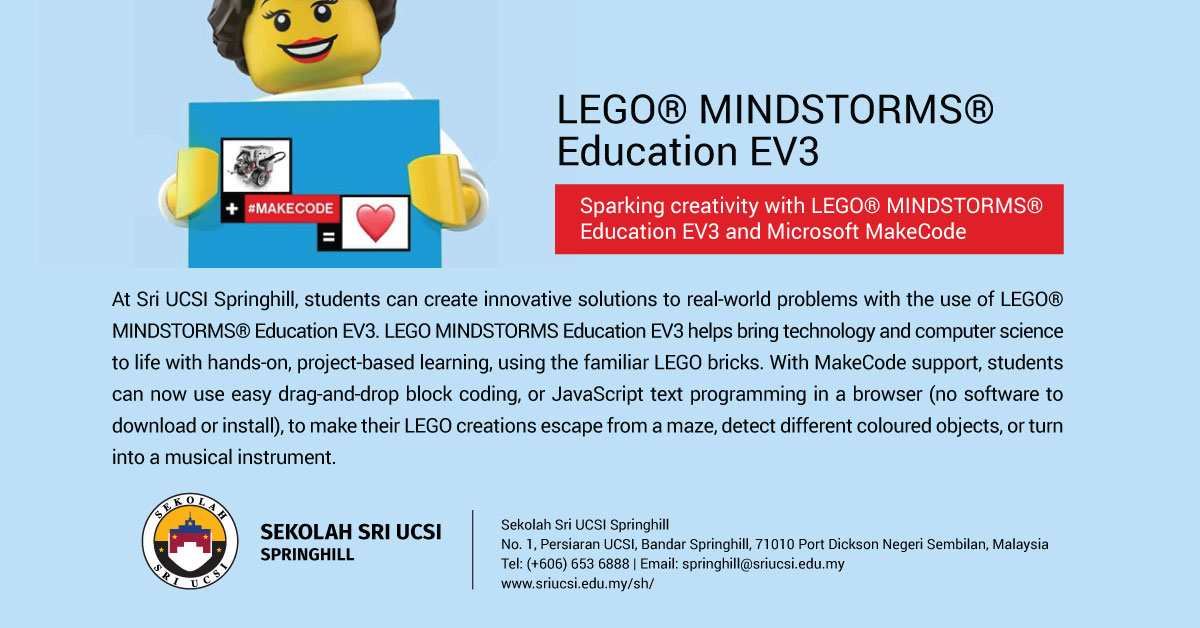 Sparking creativity with LEGO® MINDSTORMS® Education EV3 and Microsoft MakeCode
At Sri UCSI Springhill, students become independent learners, developing critical thinking, growing ideas, and building their creations through teamwork and communication. By combining their design and coding skills, they can create innovative solutions to real-world problems with the use of LEGO® MINDSTORMS® Education EV3.
EV3 Classroom is the essential companion app for the LEGO® MINDSTORMS® Education EV3 Core Set (45544). Bringing best-in-class STEM and robotics learning to secondary students, EV3 Classroom enables them to design and code programmable robots to solve complex real-life problems.
LEGO MINDSTORMS Education EV3 helps bring technology and computer science to life with hands-on, project-based learning, using the familiar LEGO bricks. With MakeCode support, students can now use easy drag-and-drop block coding, or JavaScript text programming in a browser (no software to download or install), to make their LEGO creations escape from a maze, detect different coloured objects, or turn into a musical instrument.