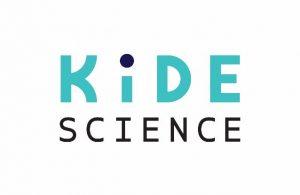 Engaging learning experiences at an early age with Kide Science!
Early Years Centre, Sekolah Sri UCSI Springhill Campus is now a provider of the Kide Science lessons! We provide a unique STEAM education using Finnish pedagogical approach with play-based learning concept.
What is Kide Science?
The Kide Science method takes kids on an exciting scientific adventure to Supraland, where they can discover and learn about scientific concepts through play, creativity and stories. The approach boosts kids' natural inquisitiveness – and has a positive effect that carries far into adulthood. Kide Science develops young children's scientific thinking skills through imagination and engaging hands-on experiments that solve real science problems.
We aim for the children to experience joy and success, because these positive emotions support learning and the child's self image as a learner – also for the years to come!
Finland is known for its playful pedagogy and great learning results.
A proven pedagogical method predicts better learning outcomes in school and is based on years of rigorous academic research conducted by the founder Jenni Vartiainen, PhD at University of Helsinki, Finland.
Jump into an enlightening adventure in a fantasy world and learn about scientific phenomena at Early Years Centre, Sekolah Sri UCSI Springhill today!