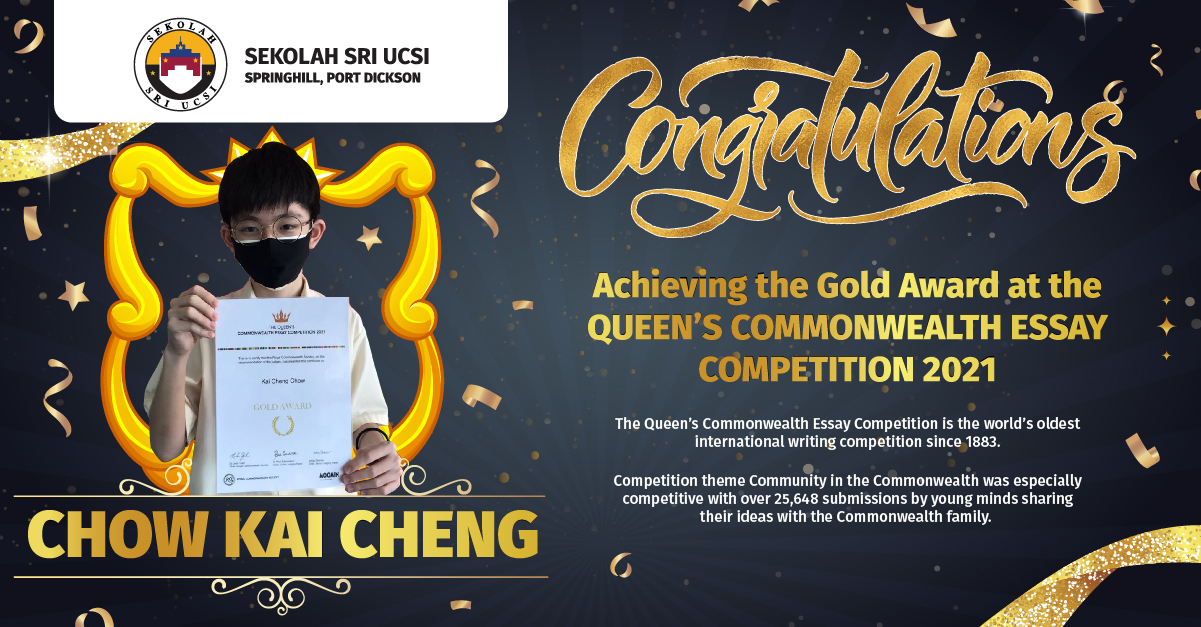 Congratulations to Chow Kai Cheng for achieving the Gold Award during the Queen's Commonwealth Essay Competition, the world's oldest international writing competition for schools since 1883.
The competition has attracted thousands of young participants each year while providing a platform that recognises achievement, elevates youth voices, and develops key skills through creative writing. The Queen's Commonwealth Essay Competition 2021 was especially competitive, with over 25,000 young participants submitting their entries and sharing their ideas with the Commonwealth family.
This year's theme for the competition is Community in the Commonwealth, which is rooted in Commonwealth values that fosters an empathetic and open-minded worldview. The global spread of COVID-19 has affected the lives of many Commonwealth citizens, but such adversity has brought societies together with emerging stories of growth, community, and continued hope. The theme enables young participants to explore their connection to the Commonwealth and develop a network within the community.
Sekolah Sri UCSI Springhill promotes literacy, expression, and creativity through a range of activities via stories, essays, debates, presentations, and drama. We nurture greater development for our students with the necessary knowledge, skills, and awareness of their role as global citizens.