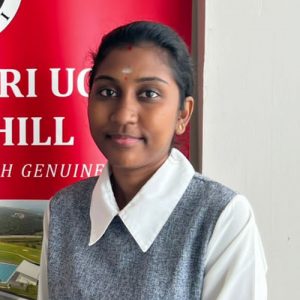 Sangitha is an Early Childhood Teacher with over seven years of experience in Montessori teaching methodologies. She values high-quality care and education for her students through play-based learning.
Her speciality allows her to effectively organise various fun, secure, and relaxed learning environments for students to develop their mental and motor skills. She is also a superb communicator and professional with high levels of warmth, patience, tolerance, empathy, and positivity.
Her skills will greatly benefit the school while fostering a positive working relationship with other teachers, principals, school staff, and parents.