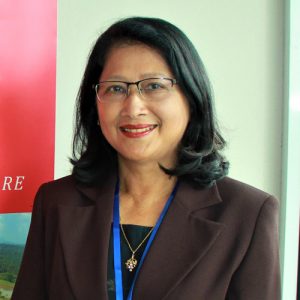 Pam Paramaswari holds a Bachelor of Science in Applied Psychology from Coventry University, United Kingdom. Pam is also a certified educationalist with over 30 years of experience as a trainer, principal, special needs teacher, as well as the speech and drama teacher. Pam's teaching experience includes being a trainer in Early Childhood with Jabatan Kebajikan Masyarakat (JKM) and has worked with various private and government agencies.
One of her strength is the capability to explain complex issues easily. Her vast teaching and life experiences enable her to adapt and converge in this 21st century global world of education.
One of her passion is following sustainability practices at home and promoting greater awareness of the importance of the 3Rs mantra. One of her past projects was her participation as a volunteer to build schools in rural areas in Sabah for displaced Indonesian children in palm oil estates. Currently, Pam is spearheading Sekolah Sri UCSI Springhill in their eco-sustainability projects.