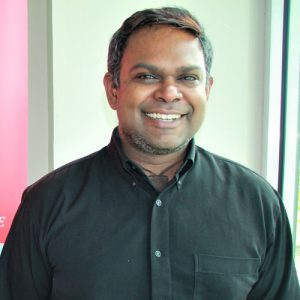 Jonathan Anthony Manickam
Jonathan has over seven years of experience in training and teaching the English Language. He has seen an array of students ranging from young adults to early adolescents. Jonathan believes that English should be considered as a life skill and not only as an academic subject.  He adapts to the needs of the students and upholds active participation from students in his classes.
Jonathan completed his early education of Humanities, Language and Philosophy in Holy Cross Seminary, Australia before resuming his Bachelor of Laws degree in Brickfields, Kuala Lumpur. He worked as a Legal Editor for three years before he went into a full-fledged teaching career by starting as an English trainer. He completed his in-house training of Language Acquisition Method under SOLS 24/7 in 2019 whilst teaching in the New Era University College.
One of his most memorable experiences was during his tenure at the Montfort boarding school in Kuala Lumpur, where he taught English for Pentaksiran Tingkatan 3 and Sijil Pelajaran Malaysia (SPM). In his initiative, he started the "Engaging in English" afternoon sessions for the boarders to improve their speaking skills. Furthermore, he updated the school's library to make it relevant and practical to the needs of the institution.
During the school's graduation day, he was elected as the Master of Ceremonies twice. Under his auspices, the school won the Inter Institution Public Speaking Competition in the year 2018. He loves music and currently trains new choristers in voice training for the church choir. He believes that a child should not only be trained academically but also holistically, thus providing an overall formation and character development for the individual.