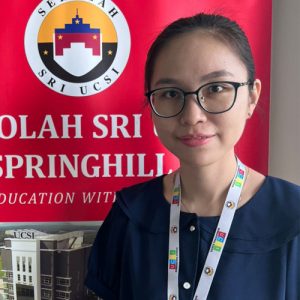 Phei Zhee graduated with a Bachelor of Early Childhood Education from the University of Malaya. Prior joining Sekolah Sri UCSI, she served as a tutor for preschool and secondary school students for approximately one year.
She is a dedicated and enthusiastic early childhood educator, devoted to offering diverse activity plans and experiential learning opportunities to enhance individual development during the early golden years. She believes that the process of teaching is not confined and goes beyond the four walls of a classroom.
With love and passion for early childhood education, she always equips herself with the latest teaching methods and is adept in creating a fun and engaging learning environment. As an educator, she aims to provide quality instruction that will capture a child's imagination and breed success.