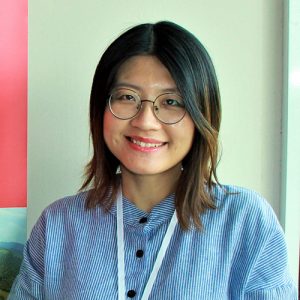 Science and Chemistry Teacher
Angie possesses a Master degree in Science (Biochemistry, Research Mode) and a Bachelor of Education with Honours (majoring in Biology). Angie has over five years of teaching experience in Chemistry, Science and Mathematics in a private school with the talent to develop inspiring hands-on lessons that will capture a child's imagination and breed success.
Angie is an enthusiastic, dedicated and motivated educator who strives to build student self-esteem by creating a stimulating learning environment that enables the students to involve actively in the learning process.
For two years, she was the Head of Science Panel (Secondary and Primary). Under her leadership, the Science Department is well-structured in the curriculum. She took the initiative to be the chairman of science events in the school, as well as leading the primary students to participate in the International Science Drama Competition. In the competition, the team won fourth place at the international level and first runner-up at the national level.
Being the St. John Ambulance Advisor in the school for five years, her St. John members were highly motivated to take part in the district and state level Basic First Aid and Nursing Competition. In the primary and secondary categories, all her students achieved brilliant results.