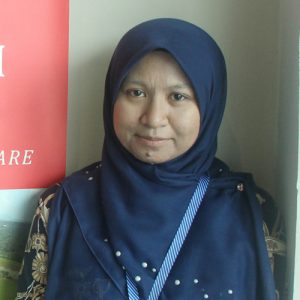 Mathematics and Science Teacher
Helina holds a Bachelor's Degree in Forensic Science from the University of Science Malaysia and a Master's Degree in Analytical Chemistry from the University of Malaya. She has four years of teaching experience in IGCSE Chemistry and a Key Stage 3 Science in one of the international schools in Setia Alam, Selangor. Throughout her teaching career, Helina learnt how to manage the student's behaviour in the classroom. This is very important to promote a positive learning environment. One of her key tactics is by setting expectations on behaviour standards and ground rules for the classroom.
Helina's effort in arranging extra coaching classes after regular school hours has led her to produce a 100% passing rate for Chemistry IGCSE in her previous school. She has also experience in being a Teacher Advisor for the Prefectorial Board and Disciplinary Teacher. During this period, she provided her students with the opportunities to gain their leadership skills in organising school events such as parent-teacher meetings, open days, orientations, etc.
Helina loves to make learning fun by encouraging the students to actively participate in the classroom discussion, which leads the students to engage and remember information better. She also incorporates the real-life situation into her lesson plan to increase her student retention, motivation and interest in subject matters while maximising learning experiences. Apart from that, she always motivates and encourages her students to be confident in themselves and reach their potential. She sets high expectations for all students as she believed it would affect their achievement.
As young learners have so many questions about the world and how it works, Maths and Science education provides a framework to find an answer. Helina's roles as a Primary Mathematics and Science teacher is to teach students with fundamental skills and develop their critical thinking and problem-solving. Her approach to inspiring students is through project-based learning that allows students to solve problems, experiment and explore.
Helina's responsibility as a teacher is not only to impart knowledge in the classroom, but also to educate the students on moral values which is malleable in a student's life. She also believes in the need for moral values should arise in the early stage of the student's lives to prepare them for their future roles in society.