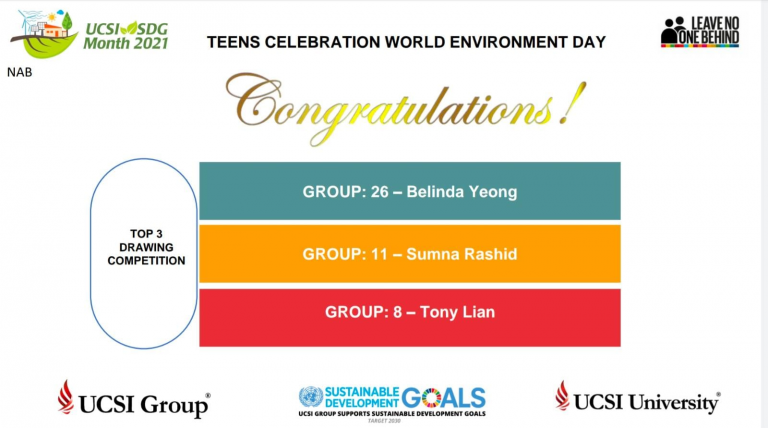 We are thrilled to announce that our school has finished in the Top 3 for the Best Drawing Competition! As part of UCSI SDG's Initiative.
We would like to extend our sincere gratitude and appreciation for all of the hard work and dedication provided by the whole school community.
Sekolah Sri UCSI Subang Jaya would also like to take this opportunity to thank the UCSI SDG Secretariat Office for involving our school to organize and participate in their SDG events and the school management team in supporting us.
We look forward to joining in more SDG related activities in the future!