Our centrally located campus is a safe and welcoming space, designed to enhance students' learning experiences both in and out of the classroom.
Our facilities allow us to provide a range of activities, from sports to science experiments and performance arts.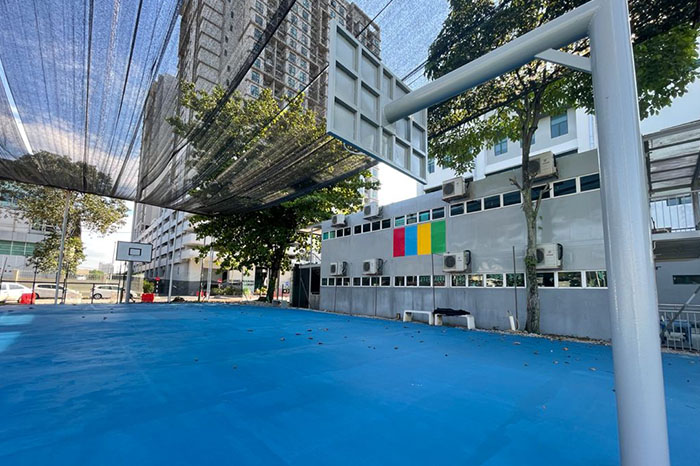 Basketball Court
Sri UCSI also has a basketball court, where students use it based on P.E and Co Curriculum schedules. It's well-kept and inspected weekly as well.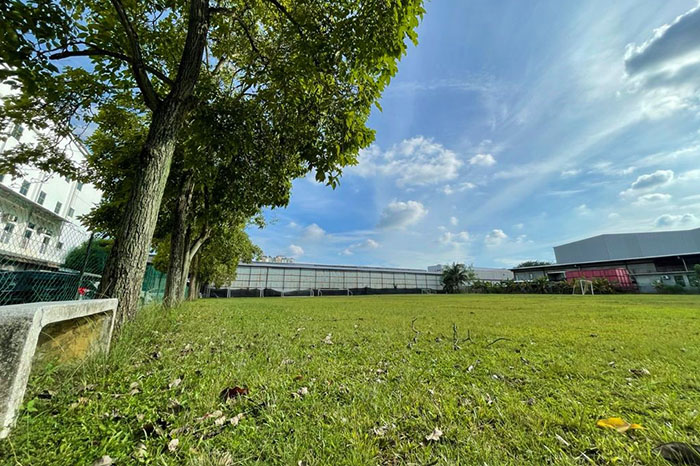 Football Field
The football field is well maintained and inspected weekly. Students use it daily based on P.E and Co Curriculum schedules to help develop their physical skills.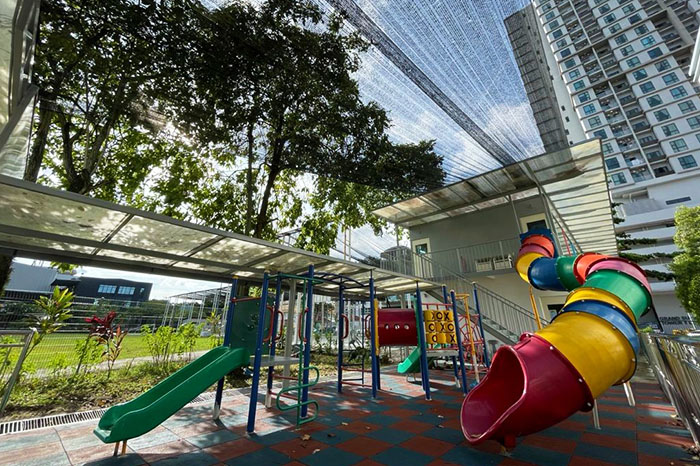 Playground
The playground is a popular student haunt during breaks and lunch hours. It's mainly used by the primary and lower secondary students.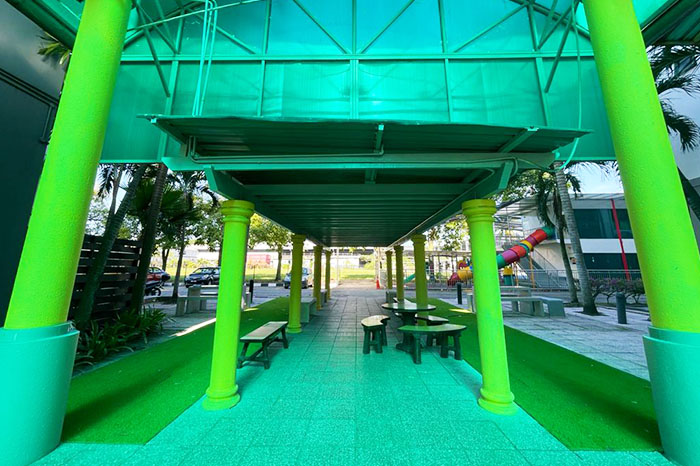 Student's Walkway
While debatable whether this passes as a facility, the student's walkway is an iconic landmark of Sri UCSI Subang Jaya. The arch that covers it serves as a cosy and sheltered area for parents who are waiting for their children.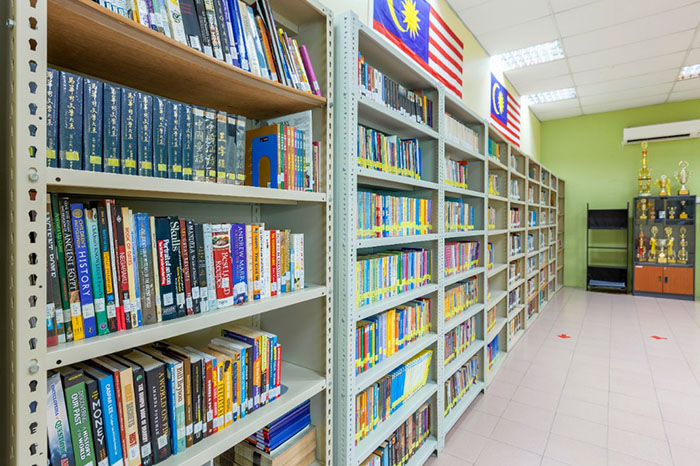 Library
Sri UCSI boasts a library that serves as a reservoir of knowledge. From classics to textbooks and other reference materials, the library is well-equipped to meet the learning needs of our students. With comfy furniture to match, the library is actually one of the preferred hangout spots – minus the noise – on campus. Wifi services are also available in the library for all students.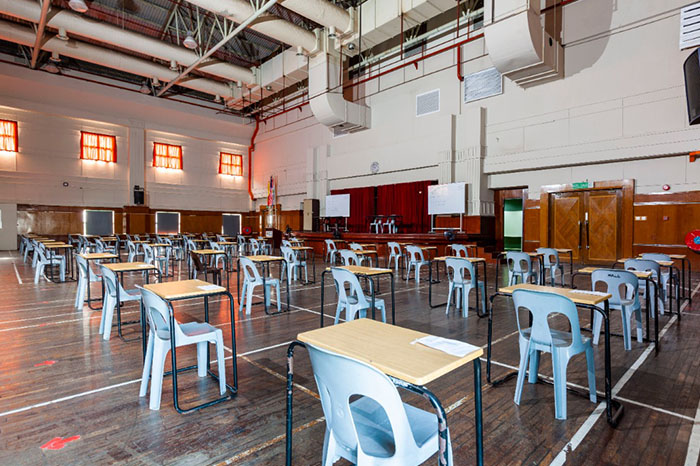 Multipurpose Hall
Sekolah Sri UCSI Subang Jaya's multipurpose hall is a space that is well equipped to accommodate a wide variety of events or activities. Mainly used for morning assemblies, and co curriculum activities, the hall is also sometimes used to accommodate large groups of students sitting for SPM or IGCSE examinations.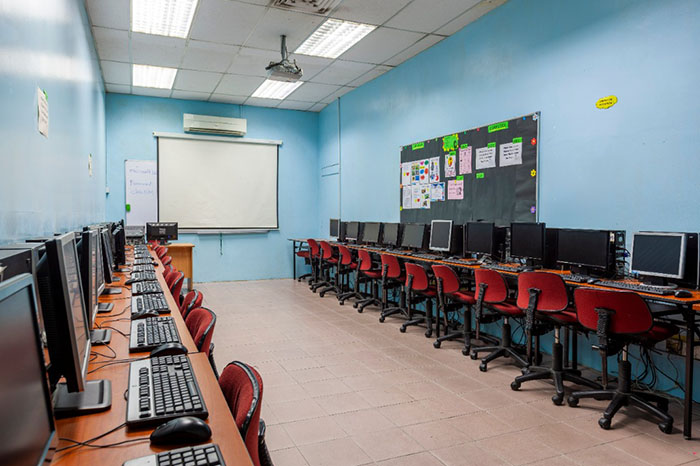 Computer Lab
The computer lab is equipped with the latest hardware and software, to provide the students with a platform to enhance their proficiency in utilising information technology in this computer-driven era.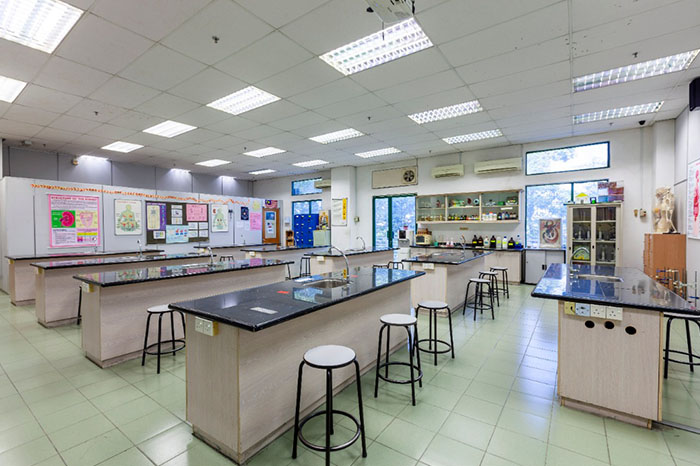 Science Lab
Sekolah Sri UCSI Subang Jaya's science lab allows students to interact directly with the data they gathered. Students get a first hand learning experience by performing various experiments on their own, learning and understanding different scientific theories and concepts in the process.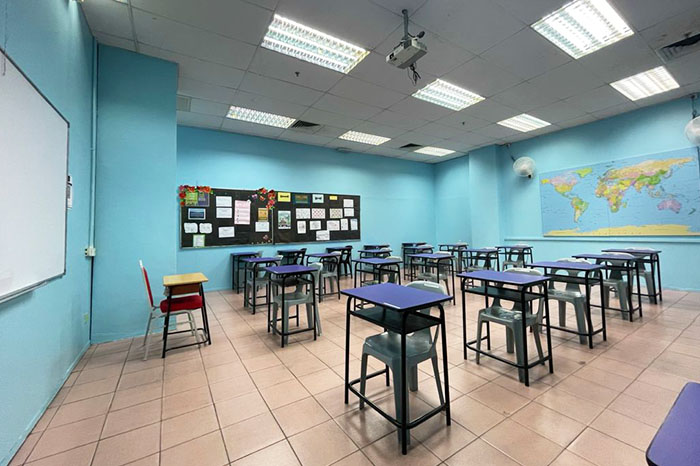 Classroom
All classrooms are air-conditioned and spacious and create a conducive environment for the students' studies and development.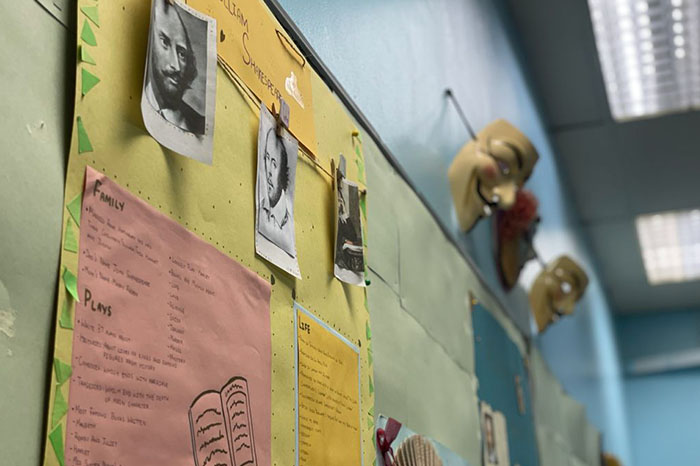 Drama Room
Student's use the drama room to practice for school plays, rehearsals, and drama activities, which help increase the self-confidence of students.
Art Room
Designed to bring out the Rembrandt in our students, the art room is manned by professional art teachers. From colour pencils to crayons to water colour, the art room has all the tools to meet the needs of our young art aficionados. To keep things fresh, origami and other special classes are conducted from time to time.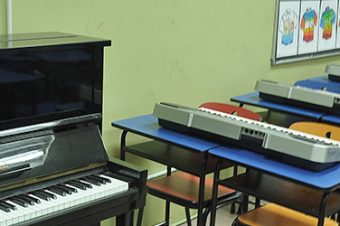 Music Room
The music room is another strong draw of the School. With classes taught by professional music teachers, students can readily pursue their musical affinities. Piano classes are currently conducted and violin and guitar lessons will soon follow.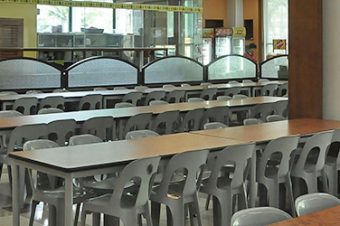 Canteen
Offering a good variety of delicacies and Halal food, the canteen is one of the most popular locations at the School. Air-conditioned and comfy, the canteen offers packed lunches for junior students and parents can put their minds at rest with the daily spread that is readily available.