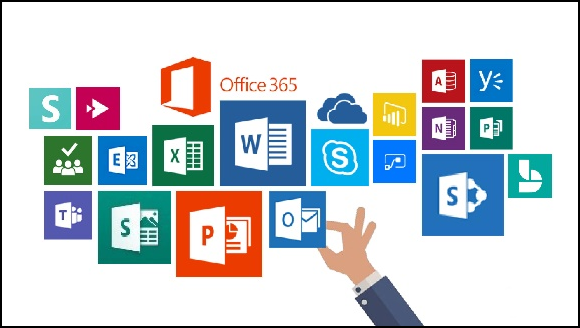 Microsoft Office 365 empowers our teachers to unlock creativity, promote teamwork and better collaboration across the classroom, as well as provide a simple and safe experience in one affordable solution. We ensure that our students and educators always have access to the latest feature innovations; with automatic updates for Office 365 and Windows 10 and beyond, as well as the ability to experience new technologies such as Microsoft Teams, SharePoint, and OneNote. 
This is how we think Microsoft Office 365 can transform learning at Sekolah Sri UCSI Subang Jaya:
Giving students tools they need to succeed​
Microsoft 365 Education can level the playing field, and ensure every student has the tools they need to succeed. The introduction of Microsoft 365 applications into the classroom has had a broad impact on teaching and learning, connecting educators right across the globe. This powerful suite of software applications facilitates a project-based learning environment that allows students to develop skills that can prepare them for the modern workforce:
97.7% is Problem Solving
95.5% is Creativity 
93.3% is Critical Thinking
91.1.% is Collaboration
88.8% is Decision Making
86.6% is Communication
Unlock creativity in each student​
Spark creativity, collaboration, and problem-solving with immersive and engaging apps.
Enhance independence for students of all abilities with intelligent tools.
Bring ideas to life in 3D and data visualization tools.
Collaborate and save educators time with a single hub for classes and teams.
Easily connect with others and co-author in real time.
Meet the needs of individual students with a universal toolkit to connect, share and communicate in class and out.
Provide a simple and safe experience
Manage users, data, and devices with a single dashboard.
Protect identity, apps, data, and devices with intelligent security enhanced by machine learning.
Manage data archiving, governance, and discovery.
At Sri UCSI Subang Jaya, we are committed to providing our students with the tools that keep them engaged, develop future-ready skills, and empower every student to achieve more by promoting communication, collaboration and critical thinking.