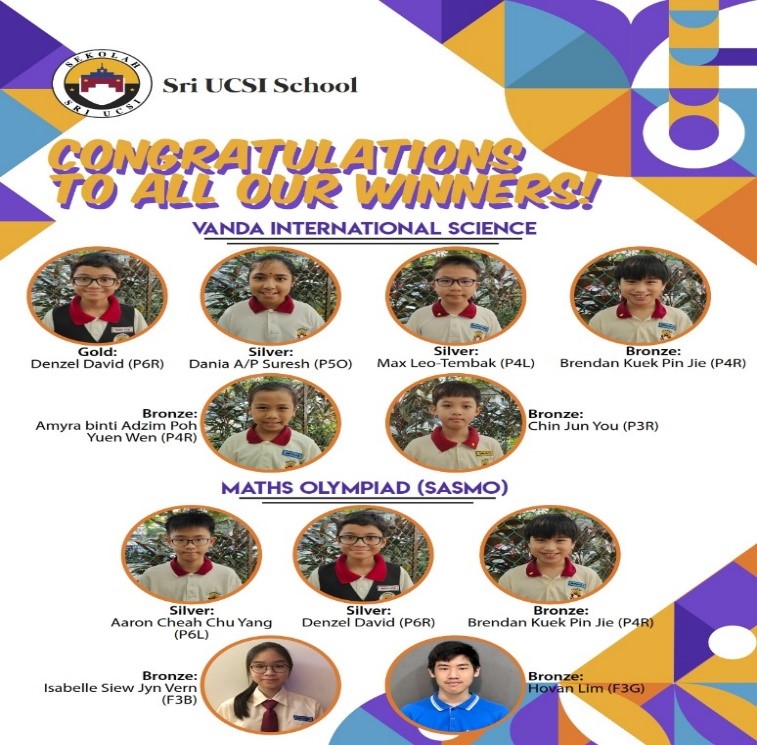 Sekolah Sri UCSI Subang Jaya is delighted to announce how well our students did for the recent Vanda International Science & Sasmo Mathematics Competition!
The world-renowned competition is held annually around the globe and is designed to focus on the student's ability to think critically and creatively to pick out hidden information to aid them in solving mathematic and scientific questions.
These achievements are a great testament to, and recognition of, the students' hard work and efforts. Our amazing students have indeed made us extremely proud!