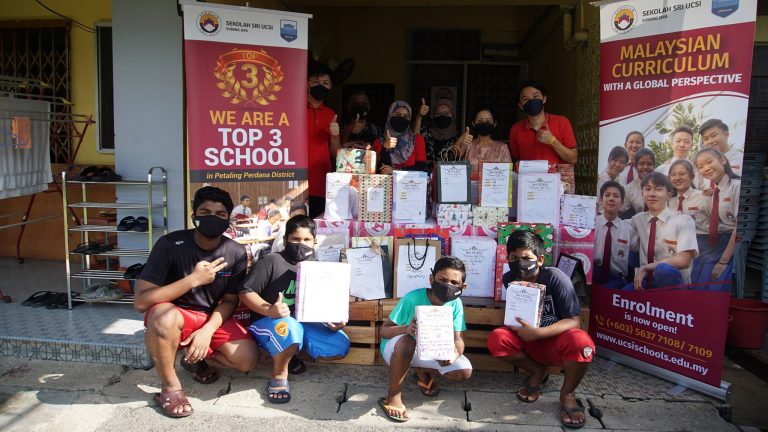 During this festive season of giving, our students came together in the spirit of kindness, charity, hope and celebration to present gifts to those less fortunate. The generosity of our cheerful and excited Sri UCSI Subang Jaya students, was heart-warming.
Sekolah Sri UCSI Subang Jaya received over 269 Christmas Gift boxes and distributed them evenly to House of Love, Rumah Anak Yatim Al-Munirah, Good Samaritan Home, Rumah Kids, Praise Emannuel Children's Home and Shelter Home Orphanages respectively.
In a time of festivities and merriment, it is always a wonderful thing to remember to bring joy into the hearts of those who struggle. The true spirit of Christmas is giving, sharing and love. Thank you to all students, teachers and staff for your support and partnership in making this event a massive success.