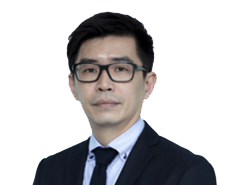 Mr Willie Tan
Spanning more than 26 years of his career, Willie assumed a diverse range of key portfolios in the education industry in Malaysia which include academic management, teaching, internationalisation, strategic marketing management at both national and international level, programme and business development and new education establishment setup. He has also successfully initiated and established many education projects, both public and private, in countries including Australia, UK, USA, China, Indonesia, Nepal, Vietnam, Myanmar, UAE, Oman, Maldives, Tanzania amongst others.
Before joining UCSI Schools Group, Willie served as Senior Vice-President of Global Engagement Office at UCSI University, Malaysia's leading private university, and spearheaded its internationalization efforts. He has been instrumental in forging partnerships with more than 250 universities worldwide and also setting up transnational education collaborations in 12 countries which reinforced UCSI's global presence and brand-name.
His expertise and experience in education entrepreneurship, complemented by his passion in education has contributed to successes in his previous roles in marketing, student enrolment and business development with few established education institutions.
Willie graduated with a BSc in Economics with Honours from the University of London, UK and an International Master of Business Administration from the University of South Australia. He also received the University of London Sesquicentennial Award for the top ten candidates in the world who achieved outstanding results