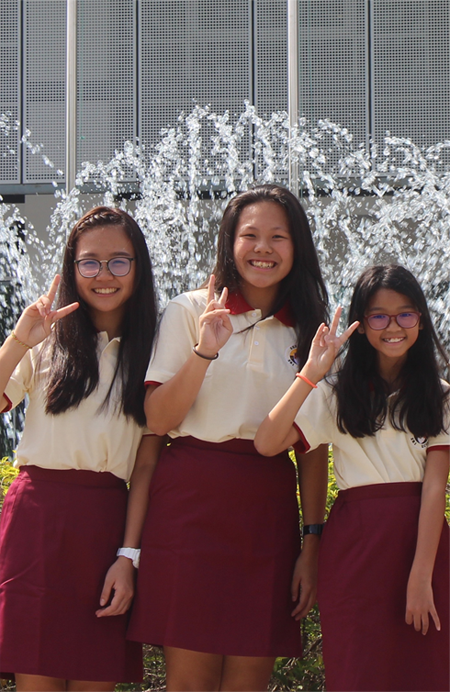 Primary Curriculum (Primary 1 – 6)
Sri UCSI Primary School KL follows the National Curriculum (KSSR) with the following additional programme:
Cambridge Primary Checkpoint Exam – English, Mathematics and Science
Mandarin for Primary 1 to Primary 6 in preparation for Hanyu Shuiping Kaoshi
(HSK), an international Chinese Proficiency Test.
Sri UCSI KL fully subscribes to the National Education Philosophy. In line with this, we provide our students with a conducive learning environment and experience that will develop them into competent and responsible children.
It is the aim of the Primary School to provide good quality teaching as well as genuine care to each children to achieve highest possible standards in all areas.
Primary School (Primary 1-6) Subject Listing:
English
Mathematics
Science
Computer Science
Music Studies
Mandarin
Bahasa Malaysia
Sejarah (Primary 4-6)
Pendidikan Jasmani & Kesihatan
Pendidikan Moral / Agama Islam
Pendidikan Seni Visual
Cambridge Curriculum: English, Mathematics & Science + Primary Checkpoint
Monday – Tuesday: 8.00am-4.45pm (CCA: 3.10pm – 4.45pm)
Wednesday – Thursday: 8.00am-3.10pm
Friday: 8.00am-12.45pm (Optional CCA: 1.30pm-2.30pm)