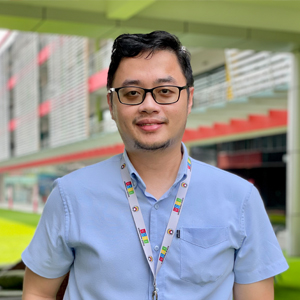 Mr. Leong has worked for a Chinese Independent School which offers the National, Unified and Cambridge curriculum in Ipoh for over 6 years. He was the Deputy Head of Academic Department for 3 years, taking on the role of Head of Examination, New Teacher Programme trainer and teacher assessor. During 2018 and 2019, he was appointed as the Deputy Head of Quality Assurance Department. Additionally, he was an ISO 9001 Lead Internal Auditor for the school for 5 years. He then moved to an International School to fully devote himself to the international school setting and curriculum for more than 2 years. 
Mr. Leong holds a Bachelor of Business Administration (Hons) Banking and Finance from Universiti Tunku Abdul Rahman. His passion for science and a fun learning experience in the classroom has led him to a 10-year teaching experience in Physics and Science in the National and Cambridge curriculum, as well as a 3-year teaching experience in Economics in the Cambridge curriculum.  
He loves the idea that learning happens everywhere and all the time. He often encourages learners to learn beyond the comfort zone and to think outside the box as he firmly believes that curiosity and creativity in children should never be ignored. Because of that, his teaching often incorporates "how's" and "why's" to stimulate thinking and reasoning.