MESSAGE FROM OUR HEAD OF CAMPUS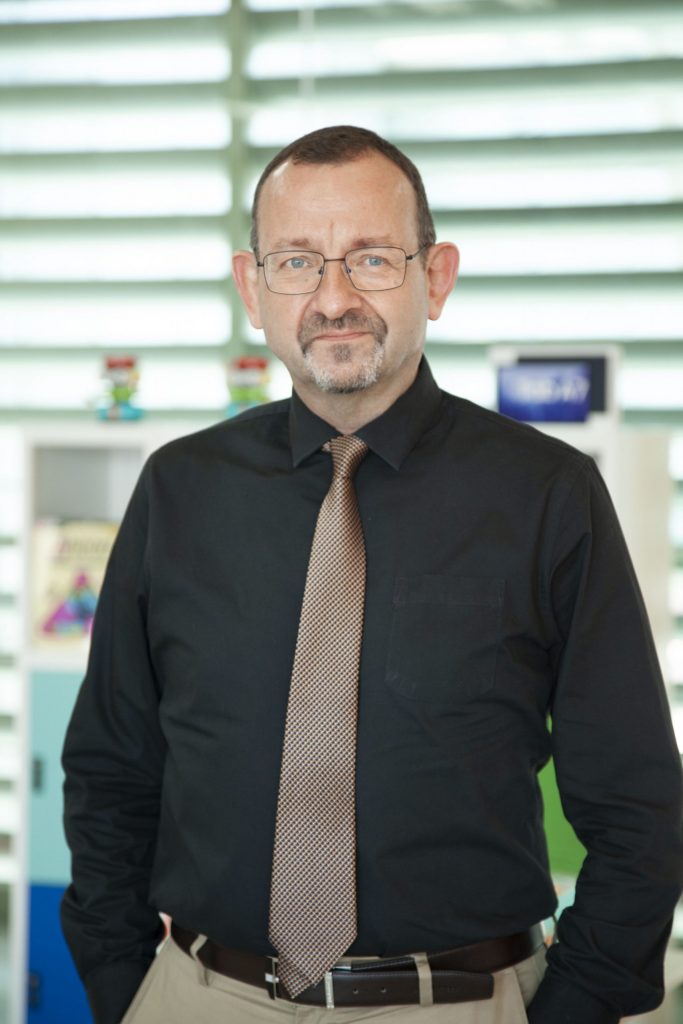 Mr. Chris Edmunds
Chris is a UK citizen that has worked as a teacher of Music, History, English, and German (to IB Diploma and IGCSE levels), and as a school leader. His most significant experiences, expertise, and skillsets include school start-ups, school transformation, system reform, accreditation processes, school board development, strategic planning, and teacher recruitment, development, and retention.
Chris possesses successful experience as a teacher and leader in career assignments across several regions that include Asia (Malaysia/India/China), the Gulf, Europe, and Africa. Before joining UCSI, he held diverse leadership positions including Upper School Principal of Frankfurt International School in Germany, Principal (Secondary), Westwood International School in Botswana, Head of School, Canadian International School, in Bangalore, India, Founding Principal, Emirates National School (Boys) in Abu Dhabi, UAE, Founding Principal, Rafflesia International School in Malaysia and Academic Vice Principal, ADEC, Abu Dhabi.
Chris is a passionate believer in education that develops international mindedness; education that inculcates values, skills, and personal qualities to thrive in a world of relentless change; and education that prepares us all for an era in which there has never been a greater need and urgency – to learn how to live together.
Dear Parents and Guardians,
Welcome to Sekolah Sri UCSI Kuala Lumpur and thank you for taking the time to visit our website.
It is my pleasure to introduce this new and exciting school to you that aims to prepare students for the 21st century global society.
Academic success is a key priority. Thus, the combination of the Malaysian National Syllabus (KSSR & KSSM) and Cambridge International Curriculum (British-based Curriculum) during the primary/elementary school will lay the foundations for Secondary School and the rigorous SPM and Cambridge IGCSE exams.
Furthermore, we will integrate technology as well as IT skills into the curriculum and CCA programme to ensure our students have the skills to succeed in the fast-paced development of the 21st century.
Additionally, we equip students with character virtues, values, and practical wisdom to be able to make a positive difference to their communities and the world around them. Although success is important, the journey to achieve their goal is also vital. Therefore, we aim to develop high achieving students with virtues such as integrity, honesty and empathy.
This website will give you a glimpse of the exciting school and CCA programme that we offer. We hope it encourages you to make contact and come to visit us! Our doors are open, and we are happy to assist and answer all of your questions.
A successful school is a partnership between teachers, students and parents. I look forward to helping this partnership grow and develop over the coming years.
Yours sincerely,
Philip McCormick