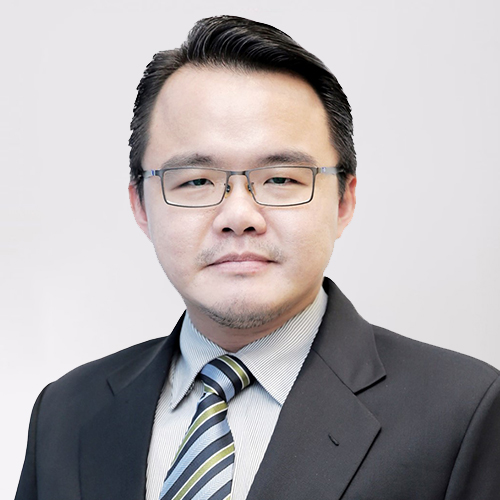 Wong Kin Tung
Head of School, Sekolah Sri UCSI Springhill
Wong has been the Head of the National School at Tenby Schools Ipoh, a well-established international school in Perak, Malaysia and has held various teaching and leadership roles including Deputy Head of School and Head of Department. He has served as a teacher, school improvement team leader and vertical leader, leading the School for 11 years. He was one of the pioneer teachers in setting up the Tenby A-Levels programme. He was also assigned to be the Mentor Teacher for the delivery of the Cambridge Professional Qualification in Teaching and Learning to help teachers develop their professional thinking and practice. He has worked with the senior leadership of cross-functional teams sharing good practices and developing a cross-functional based curriculum by making appropriate links between the local and international syllabi.
Under his leadership, the School has shown impressive results in public examinations where the School has been consistently ranked among the top five schools in the district. Under his stewardship, the School was the only private school in the northern region to be listed as a Malaysia Future Leaders School by the Ministry of Education and Ministry of Youth & Sports. The School was also awarded the prestigious 5-star Quality Standards Award for Private Education Institutions by the Ministry of Education of Malaysia. One of the highlights of his tenure was the achievement of the School being celebrated in a glorious awards ceremony which was graced by HRH Raja Permaisuri of Negeri Perak Darul Ridzuan.
Prior to joining UCSI Education Group as COO of UCSI Springhill Campus and Principal of Sekolah Sri UCSI, Wong opened a new chapter in the history of Ipoh, Perak by setting up the Imperial International School, the first of the newly established Imperial Education Group of schools under the HCK Group as Chief Executive and Founding Principal. He led the School in stages of the process to be an approved Cambridge School with Cambridge Assessment International Education and joining the global network of Cambridge schools offering Cambridge education programmes. Here, he had the first-hand experience of establishing a start-up international school by driving his experience into action, laying the groundwork and setting the tone for an inspiring, conducive, and welcoming school climate, but also setting the cornerstones of beliefs and practices for the vision he would cast as leader.
To enhance his insight into teaching and to be a competent and professional teacher, he completed his Postgraduate Certificate in Education (History) with Distinction at Queen's University Belfast, a prestigious Russell Group UK university. He is also a CIE- trained teacher as he has completed the Cambridge International Diploma for Teachers and Trainers. In addition, he earned his Bachelor of Laws and Master of Laws degrees from University of London. He has obtained the Advanced Diploma in Accounting from the Institute of Financial Accountants, UK. He has also completed short courses with Monash University in developmental psychology and psychology of learning and with Queensland University of Technology studying the concepts underpinning inclusive education. He is a Life Member of the Queen's University Alumni Association Malaysia and the Old Michaelian's Association, Ipoh.
He believes a successful school is created through several key areas: strong leadership; quality of teaching and learning; a culture of high aspiration; great examination outcomes and progress by all students; impeccable behaviour and manners; a rich range of extra-curricular experiences for all; and parents and guardians who are engaged with the school.
He is committed to the highest standards of teaching and learning; for he believes that students deserve to have teachers who trust in them as well as have high expectations of them. He believes the ultimate aim of education is to educate students to think for themselves and to take active control of how they go about learning, while achieving autonomy with a certain degree of self-fulfilment in their intellectual and social lives. His views on learning styles have been influenced by the work of Howard Gardner who articulated that we have multiple intelligences; and every child has the potential to be gifted, but that this can present itself in many different ways.