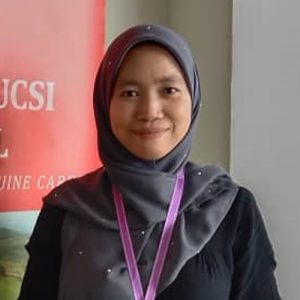 Nursyakhira is a Bachelor in Early Childhood Education (Hons) graduate from Management and Science University (MSU). She has working experience as an assistant directress at Montessori School in Kuala Lumpur.
Additionally, she attended several in-house training sessions on the Montessori approach to teaching and learning. She also has experience working with the children as a part-time tutor for six months.
Her studies introduced her to children development and the communication approach in delivering the lesson. Syakhira is an enthusiastic and passionate educator who wants to see the children's self-esteem by creating a stimulating learning environment for a learning experience and creative learning to help them express their inner self.
She has plenty of ideas to help the children to enjoy their days at school. She hopes they will go back with a smile and able to share their days with their parents.