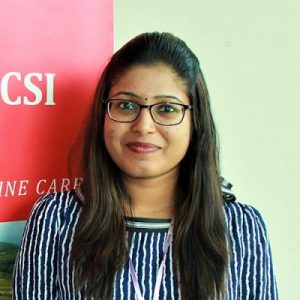 Jeyasree graduated with a Bachelor of Communication from University Putra Malaysia (UPM). Currently, she teaches History, Moral and Arts for the Secondary Level. She started her career in teaching as a preschool teacher before furthering her studies in communication to develop a passion for teaching.
Her studies introduced her to the development of interpersonal communication skills and various communication strategies in delivering lessons. She has a strong belief that effective communication between the teacher and the students can improve the learning experience, as well as creating a positive environment in the classroom.
In Sri UCSI, Jeyasree leads the School's activities for the patriotic month and Deepavali celebration. She is also the School Assessor for History subject.
She loves teaching and dedicates herself in education, a tool to shape our future generation for noble purposes.