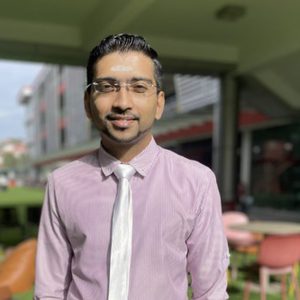 Nationality: Malaysian
Qualifications :  
Bachelor of management
Master in Human -Resources Development  
Certified Apple teacher
Experience over 8 years both National ( Ketua pentaksir Pt3) and international curriculum
Mr. Vijay is a local teacher from Malaysia. He has over 8 years of experience in both teaching national and international curriculum science and maths subjects. Mr. Vijay has spent most of his teaching career working in global classroom. He has experience teaching students with various culture diversity across Asia. As an educator, Vijay works to create a supportive and positive learning environment. He also strives to build students with self-esteem and encourage understanding the nature of real education into real world with better understanding of cultural diversity. The interactive and engaging classroom encourage and develop students' skills and output through the hands-on activities (Experimental) and learning through play.