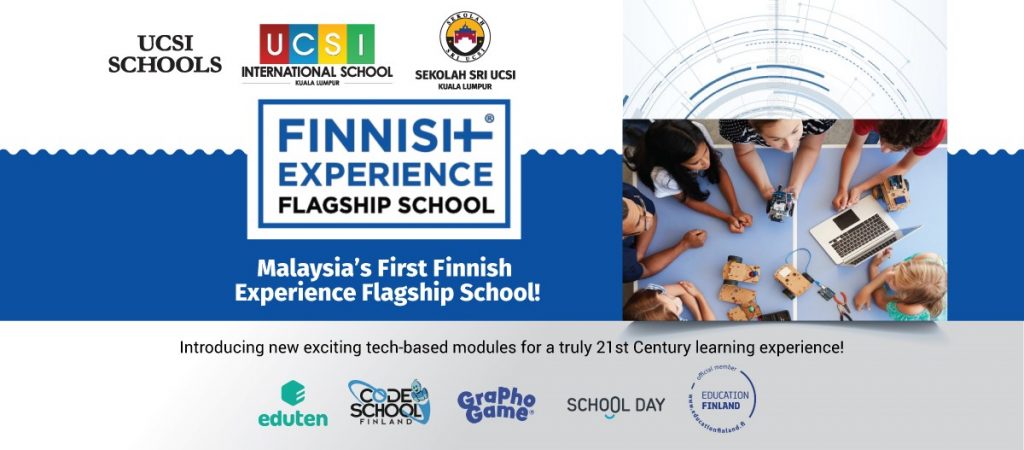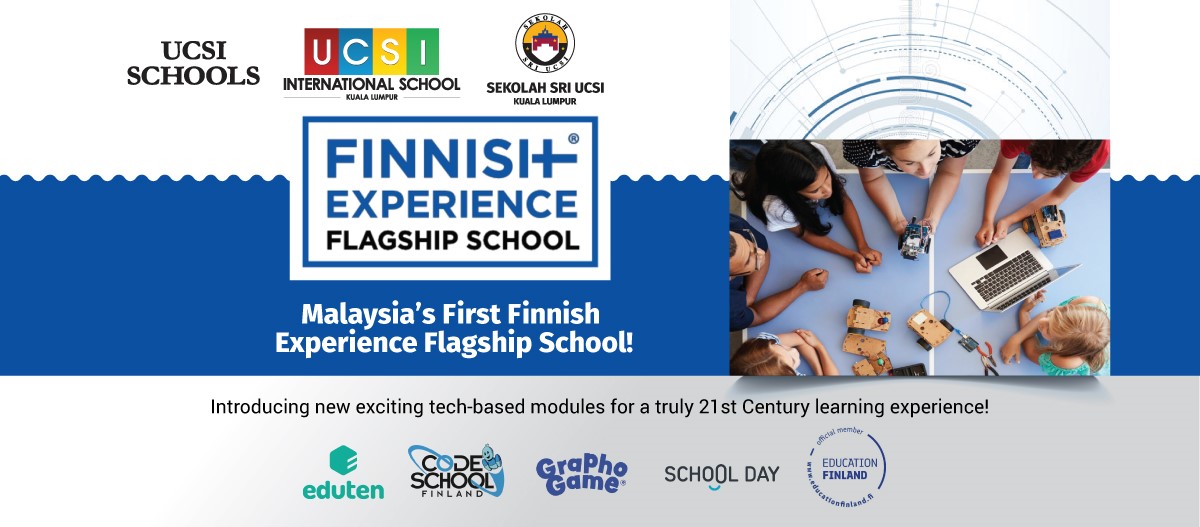 We are Malaysia's First Finnish Experience Flagship School!
As part of this evolutionary leap in educational needs, UCSI Schools Kuala Lumpur is proud to announce that the School has been inducted as the first Finnish Experience Flagship School in Malaysia.
Through this holistic partnership, UCSI Schools Kuala Lumpur will be introducing four new tech-based modules: Code School Finland, Eduten Playground, Grapho, & School Day to provide a truly 21st Century learning experience for all students. The inclusion of these modules is designed to inculcate skills such as coding, gamification, robotics, IT, communication, creativity, critical thinking, emotional intelligence in students, preparing them for the ever-changing 21st Century world.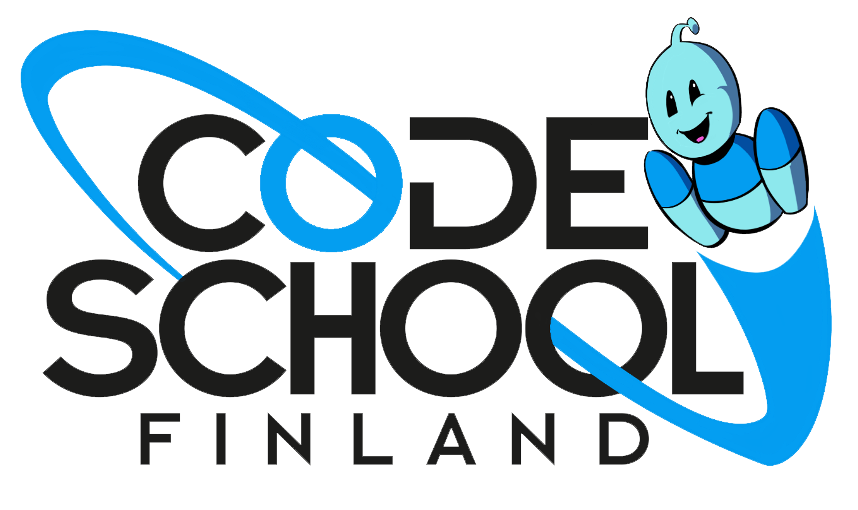 Code School Finland provides training, lesson plans and teaching materials for programming and robotics in primary education. In today's era of artificial intelligence (AI) and automation, coding has increasingly become one of the biggest trends in the education sector.
Learning to code will improve your child's chances of a lucrative career in STEM. In addition to that, Robotics in education as a movement is gaining momentum worldwide. Robotics for students is an exciting and hands-on way to learn STEM's concepts by allowing them to build robots on their own.
Through this programme, our students will learn programming, problem-solving, decision making and many more skills that can help enhance their abilities to develop creative thinking, while preparing them for future challenges.
Watch this video to learn more about Code School Finland's pedagogical teaching approach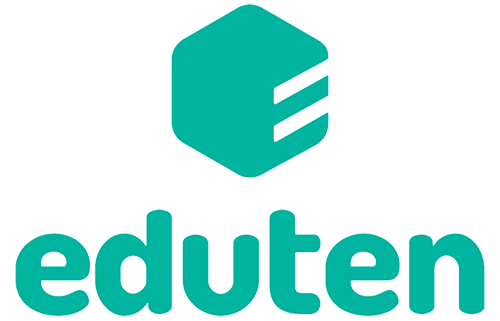 Eduten Playground delivers a carefully crafted learning environment that leverages gamification, differentiation, easy goal setting, and many other methods. Eduten Playground also provides students with a well-established exercise library that has been co-designed and validated by thousands of Finnish teachers, which comes with ready-made weekly mathematics exercise programmes for students aged between 6 and 15.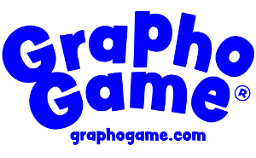 Grapho Game focuses on literacy teaching and phonemes, the sound of a letter (/k/ instead of letter name "kay"). After mastering all the letter-sounds connections, students combine the sounds to make syllables, and eventually into words. Teaching starts with the easiest units of speech, eventually advancing to challenging syllables and finally complicated words, which can be classified as the synthetic approach.
This app is designed to enthral our students with fun features. Taking inspiration from role-playing games, our students create their own avatar that grows with them, which in turn gives our students a sense of ownership in their learning.
By earning in game rewards, it gives our students incentives to learn and improve through every level. In addition to that, the app also collects valuable insights on students' progress, while also supporting literacy and dyslexia interventions by helping a parent or guardian to identify if – and where – they require further support.

School Day combines kindness with unique AI to deliver pedagogical support that improves social-emotional learning and wellbeing. Their aim is to help schools and school districts to achieve better wellbeing and higher results.
School Day also serves as an act of empathy that gives an equal voice to all students in the classroom. School Day gets proactive insight by staying on the pulse of how students are feeling, and their wellbeing is developing to make better pedagogical decisions.